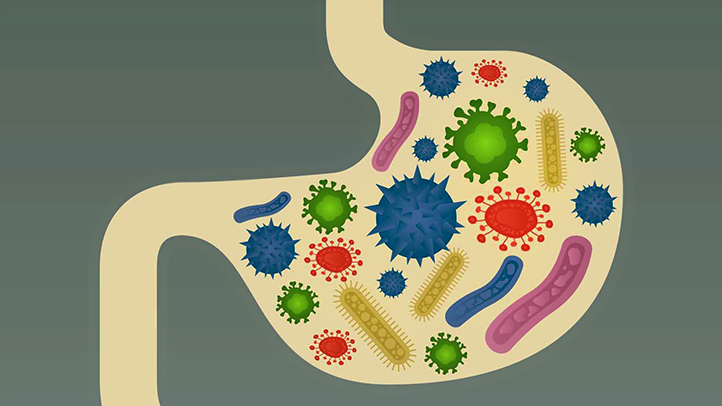 Irritable bowel syndrome or IBS is one of the most common health conditions in the US affecting at least 10% of the US population.  It is often classified as a chronic condition because it often recurs after it is treated, but this doesn't have to be the case.
The symptoms of IBS include one or more of the following: abdominal pain, cramping, flatulence, bloating, diarrhea and/or constipation.
It is often possible to minimize the symptoms of IBS by cutting out high FODMAP foods.  While this is helpful in enabling the person to carry on a normal life, it is not a good long-term solution.  High fiber foods are food for the good bacteria in our large intestines. Limiting high fiber foods, such as while on a low FODMAP diet, for an extended period of time, decreases the total quantity of bacteria in the gut. A decrease in good gut bacteria leaves room for pathogenic (disease-causing) bacteria to colonize, should we happen to ingest some of them. This puts us at increased risk of an infection.
The Food Co-op carries peppermint oil and peppermint tea, both of which can be helpful for the cramping pain that may occur before and during treatment of IBS.
In one study of people with IBS symptoms, 80% of them tested positive for small intestinal bacterial overgrowth (SIBO).  This is a condition in which there is a greater than normal amount of non-pathogenic (non-disease-causing) bacteria in the small intestine.  It is associated with the same symptoms as those associated with IBS.  While there has not been a cause and effect relationship established between IBS and SIBO, the IBS symptoms usually resolve when the SIBO is treated.  Natural medicine involves treating the cause of IBS so that it won't recur.
For more information, contact Dr Joan Waters at Practical Health Solutions, LLC at 970-482-2010.