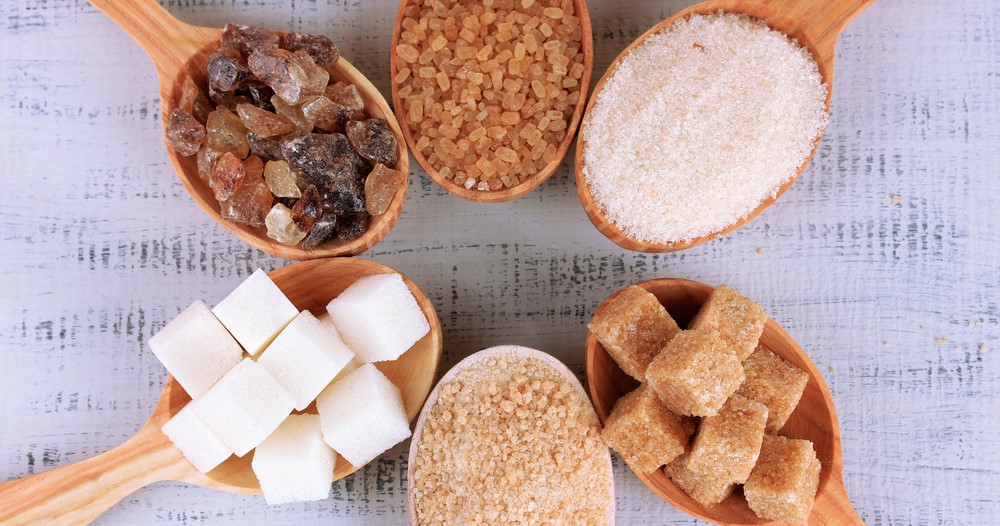 Dietary carbohydrates, or sugars, play a critical role in our health because they provide us with our primary source of energy we need for proper bodily function. Though crucial to our health, most of us are aware that too much sugar can cause detrimental effects to our bodies, leading to obesity, diabetes and heart disease. What many of us may not be aware of is how different types of carbohydrates, or sugars, affect our body differently. The fact is, not all sugars are created equal.
Carbohydrates are classified into three basic groups: dietary fiber, simple sugars, and complex sugars. Dietary fiber is the indigestible part of plant foods such as vegetables, fruits, whole grains and legumes. Dietary fiber does not exist in animal products such as meat, eggs and milk. This type of carbohydrate is great for digestive health. It slows the digestion process which makes you feel full for longer, aids in blood sugar regulation, as well as increases bowl bulk due to its indigestible nature, promoting regularity. Whole grains, vegetables, nuts and legumes are the ideal sources for fiber intake verses supplement forms.
Complex sugars are named so because they are larger compounds that take our bodies longer to break down or digest. One of the most important health benefits complex sugars provide is that it aids in blood sugar control. By breaking down more slowly, sugar is released into our blood more gradually which helps maintain balanced and healthy vascular and central nervous systems. If sugar is released into our blood too quickly, or at too high of a volume, this can increase fat production as well as can cause sometimes irreversible damage to our bodies.
There are common misconceptions in our culture concerning simple carbohydrates. Simple sugars breakdown easily in our bodies because they are only either one or two sugar molecule compounds. One sugar molecule compounds are usually our refined sugars, which include sucrose (table sugar) and the infamous high-fructose corn syrup, which are both found in most processed foods. Two sugar compounds are found in fruits, root vegetables, honey, and milk. These types of sugars are considered advantageous over refined sugar. They are usually in combination with other vitamins, minerals and fiber, which aid its utilization and overall health benefits verses something like table sugar, because of the intense refining process, other nutrients that it could have possessed are removed.
Though evidence shows that there is not a direct link in disease due to a certain type of sugar, it is recognized that because as a nation we have almost doubled our sugar intake in general over the past 30 years, mostly due to an increase in our refined sugar intake, is why we are seeing increases of such diseases as obesity, diabetes and heart disease. These sugars are stripped of any sort of nutrient content and usually eaten in large quantities.  By decreasing our refined sugar intake and increasing our intake of fiber, complex sugars and non-refined simple sugars such as fruit and root vegetables, we are simultaneously increasing our overall intake of essential vitamins, minerals and other amazing health-protecting nutrients and thus making great contributions to our overall health.
The Fort Collins Food Co-op is an excellent place to help you eat a more nutrition and balanced diet.  We carry a full line of all organic fresh produce, are fully stocked with bulk whole grains, ancient grains, rice, nuts, seeds and legumes and amazing supply of over a hundred different dried herbs and spices.