Democracy at work! The Co-op is overseen by a board of directors who have been voted in by our member-owners. And guess what?! Election season is upon us (but don't worry, it's super chill cuz it's for the Co-op Board of Directors)! Check out the candidates who are running for your Board this season and please stop by the store to vote!
Member-owners are encouraged to attend the monthly BOD meetings. Time is given at the beginning of each meeting for member-owner input. It is your store after all!
Meet the board
Steve Delgrosso

Economic and environmental sustainability are both important to me. Integrating organic farming principles with technology is likely to optimize outcomes and science can help inform decision-making. Currently, I am an employed soil scientist working on greenhouse gas mitigation for agricultural systems. I have a PhD in ecology and experience conducting life cycle analyses for different organic and conventional systems. I've been a member for the Food Co-op for over 15 years.
Cindy Griffin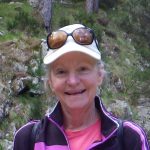 Being a member of a Food Coop and shopping sustainably has been a part of my life since the 1980s. I joined the Fort Collins Food Coop with my husband and son when we moved here in 1993 and have been actively supporting and shopping at the Coop ever since. For 23 years, I served as a member of the CSU Faculty, teaching in the Department of Communication Studies and Women's Studies, and have just retired from that chapter of my life. The Coop serves such an important role in our community, offering people healthy, ethical and sustainable food choices; supporting local farms and businesses as they practice and engage ethics of sustainability; and making our shopping affordable and fun. My goal is to help all of this continue on and to grow.
Ruth Inglis-Widrick

Inspired by everything related to nourishing our individual and collective bodies with Good Food, for 25 years I have been passionately involved with Fort Collins local food movement through networking, teaching, speaking, and writing to support the growing, preserving, savoring and sharing of the bounty. I most recently created and taught CSUs first hands-on course on food preservation. As a dedicated member of the Fort Collins Food Co-op for the last 25 years, I now wish to lovingly serve our dynamic community. With a deeply committed staff and skilled, visionary manager already creating magic, the next goal is to make us financially stronger through increased member sales so that, when the right location becomes available, we are situated to make the move to expand our size. With increased membership sales we can afford to both lower prices and ensure a living wage for our dedicated employees. Rather than compete with the corporate world, lets celebrate and deepen the power of our unique cooperative vision!
Amber Lamb

Hi! I have been a Member-Owner and discount employee at the Fort Collins Food Co-op since arriving in Fort Collins in 2008. I believe I have an understanding of how the Food Co-op functions and what the staffs needs and desires are. I have the ability and desire to listen intently to what all constituents want and I believe I often speak for the unheard perspectives. I am a team player, and also have leadership and facilitation skills. I am passionate about sustainability, living locally and simply, to the best of my abilities. I am skilled in education and outreach and am networked with any sustainable and environmental organizations in the region. Above all, I love the Fort Collins Food Co-op and I want it to continue to thrive and be an integral part of the Fort Collins and great area community.
Jean Opsomer

I have been a member of the Fort Collins Food Coop since I moved here from Ames, Iowa in 2007. Prior to that, I've been a long-time member and board member of Wheatsfield Grocery, a co-op in Ames. I love the fact that Fort Collins has an awesome coop right in the heart of Old Town! I want to do my part in making sure it continues to thrive by serving on the board (in addition to shopping there, of course). My day job is as a faculty member at Colorado State University in the Department of Statistics.
Ed Secor

I have been a member of the Food Co-op since moving to Ft. Collins in 1988, and the Co-op has been an integral part of my sustenance and community life ever since. In past years I have been a discount worker and participated in member loan programs. After earning a degree in geology, I changed course and have had a 30 year career in construction, including eight years working as lead carpenter and project manager for a historic preservation contractor. In this position I have had experience developing and implementing large budgets. I am excited for the opportunity to help keep the Co-op strong and vital.
Maria Winnie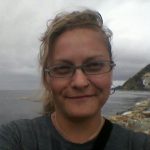 Maria has always loved cooperative markets, and considers the Fort Collins Food Coop her happy place. With years of experience in small business and the local economy, she's excited to support the Coop in any way she can. Her experience includes supporting more than 10 small businesses over the years in capacities from tech support to business development. She has a BA from Colorado State University, and has lived in Fort Collins since 1989.
Contact the board