Community is everything at the Co-op! We hope that through our various events and outreach opportunities we are able to add a little Co-op love to the lives of our friends and neighbors in addition to enriching the city we reside in. And sometimes just having fun.
Whether it is a picnic with our member-owners, an event we are out tabling at or our current Co-op Contributes non-profit you can find it here!
Need a little love? See our donation request form. Have an event you would like to include the Co-op in? Contact us here.
Interested in learning more about Co-ops, food or sustainability? Check out the blog here.
Co-op Contributes
Each month the Co-op partners with a charity that is promoting the values of the Co-op community. Through this partnership we hope to help shift this world toward the one we hope to build. Look for the change jars by the register to contribute to these worthy endeavors!
This month's charity: The Street Dog Coalition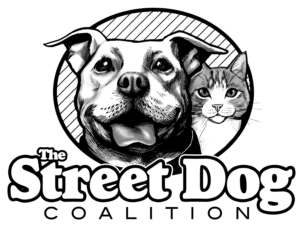 The Street Dog Coalition is committed to protecting and honoring the special bond between all humans and their animal families by providing free veterinary care and related services to pets of people experiencing, or at risk of, homelessness.
Learn more at their website: https://www.thestreetdogcoalition.org/
Interested in being our next charity of the month? Fill out our application today!
Follow the action
Follow us online for daily updates on events, specials and more.
Facebook | Twitter | Instagram
Join in the fun
Are you interested in contributing to the Co-op community? Have an idea for a great event or class? Let us know!