Shopping for the holidays. So many choices, so many options: The one stop big box, the convenience of online shopping, the savings, the selection… the list goes on. But there's a piece of this experience that's missing. A feeling that accompanies purchasing the perfect gift for your loved one from the person who actually made that unique gift. A one of a kind gift that is accompanied by a one of a kind experience.
"Independent business bring originality and variety in a world that's becoming increasingly homogenized." – Craig Costello (Artist and founder, KRINK)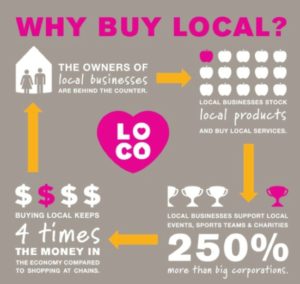 In Fort Collins alone, there are over 8,500 small businesses that make and sell unique items for your holiday wish list. Shops where you can actually talk to the creator/designer/maker of the product that can bring you joy for years to come! Not only because it's crafted by the hands of someone who lives in your community, but because now this product has a story. It holds a feeling of warmth inside of it because there is a personal connection.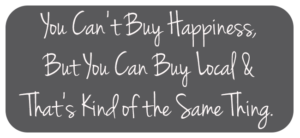 Local businesses make our community far more interesting, more unique. A place that we're proud to call home. Please do yourself and your community a favor this holiday season and support those who've put everything on the line. Those who've spent countless 14 hour days honing their craft and creating a business around it. Those who's children go to school/practice/church with yours. Those who also care about the community that you live in, not just a bottom line. Those who share the place that you call home.
Happy Holiday Season from your Community Owned Downtown Grocer!
Resources:
Downtown Gift Ideas
Fort Collins Shopping
Locally Made Gift Ideas
Fort Collins Maker's Market
Colorado Maker's Market
Holiday Freedom Market