Democracy at work! The Co-op is overseen by a board of directors who have been voted in by our member-owners. Your elected officials are member-owners themselves and have a passion for all things Co-op! Continue below to learn more about them! If this sounds like something you would be interested in please contact our Board at bod@fcfood.coop
Member-owners are encouraged to attend the monthly BOD meetings. Time is given at the beginning of each meeting for member-owner input. It is your store after all!
Meet the board
Steve Delgrosso

Economic and environmental sustainability are both important to me. Integrating organic farming principles with technology is likely to optimize outcomes and science can help inform decision-making. Currently, I am an employed soil scientist working on greenhouse gas mitigation for agricultural systems. I have a PhD in ecology and experience conducting life cycle analyses for different organic and conventional systems. I've been a member for the Food Co-op for over 15 years.
Amber Lamb

Hi! I have been a Member-Owner and discount employee at the Fort Collins Food Co-op since arriving in Fort Collins in 2008. I believe I have an understanding of how the Food Co-op functions and what the staffs needs and desires are. I have the ability and desire to listen intently to what all constituents want and I believe I often speak for the unheard perspectives. I am a team player, and also have leadership and facilitation skills. I am passionate about sustainability, living locally and simply, to the best of my abilities. I am skilled in education and outreach and am networked with any sustainable and environmental organizations in the region. Above all, I love the Fort Collins Food Co-op and I want it to continue to thrive and be an integral part of the Fort Collins and great area community.
Jean Opsomer

I have been a member of the Fort Collins Food Coop since I moved here from Ames, Iowa in 2007. Prior to that, I've been a long-time member and board member of Wheatsfield Grocery, a co-op in Ames. I love the fact that Fort Collins has an awesome coop right in the heart of Old Town! I want to do my part in making sure it continues to thrive by serving on the board (in addition to shopping there, of course). My day job is as a faculty member at Colorado State University in the Department of Statistics.
Maria Winnie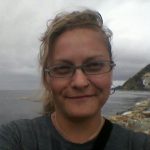 Maria has always loved cooperative markets, and considers the Fort Collins Food Coop her happy place. With years of experience in small business and the local economy, she's excited to support the Coop in any way she can. Her experience includes supporting more than 10 small businesses over the years in capacities from tech support to business development. She has a BA from Colorado State University, and has lived in Fort Collins since 1989.
Contact the board